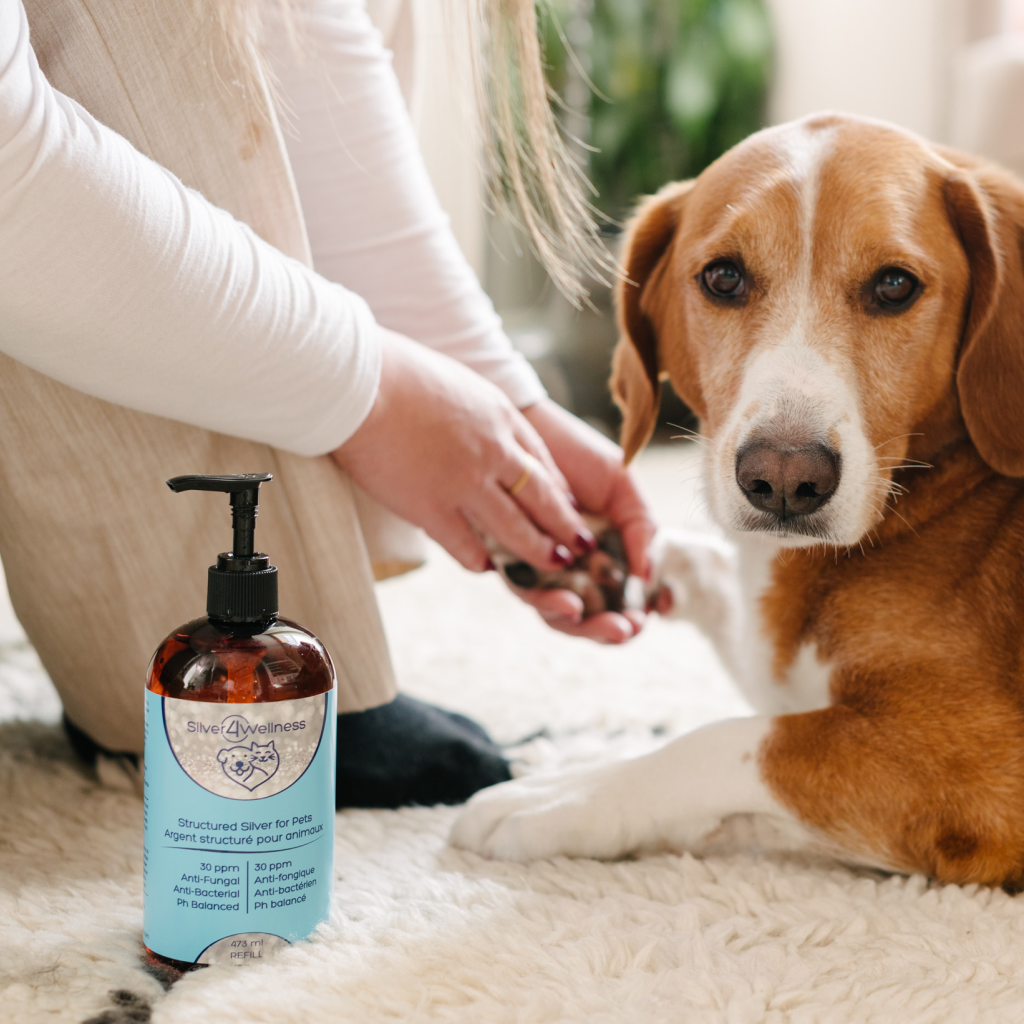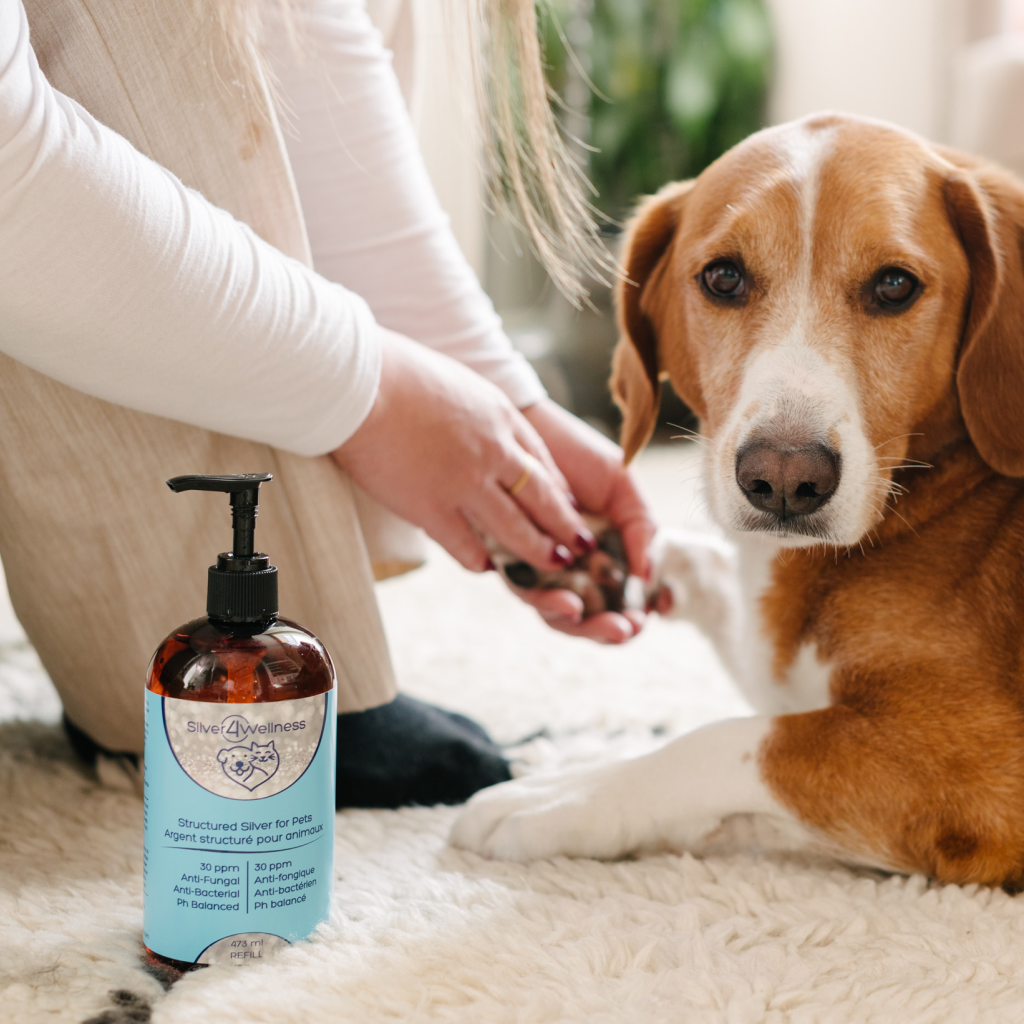 Structured Silver for Pets
Sale price
$52.00 USD
Regular price
Refill your Structured Silver for Pets with ease using our 473mL bottle. This convenient refill option ensures your beloved pet continues to benefit from the healing properties of Structured Silver. Compatible with both our Structured Silver for Pets Spray and Structured Silver for Pets with Glass Dropper, it's a cost-effective and eco-friendly way to maintain your pet's well-being. Keep your pet happy and healthy with this refill solution
Size: 473mL
* Not intended to replace Veterinary advice or treatment.
Free Shipping: On all Canada & US orders over $125 CAD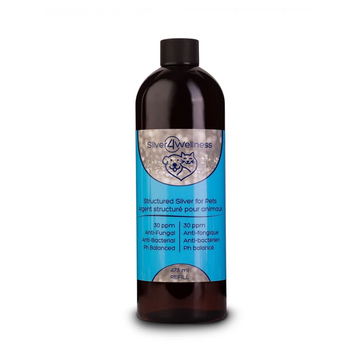 Structured Silver for Pets
Sale price
$52.00 USD
Regular price
Whether your pets live indoors or outdoors, they will be healthier, cleaner, and happier when you take advantage of all of the amazing benefits of our Structured Silver. Our Silver provides healing benefits for the smallest animals such as birds, cats, dogs, all the way to larger mammals such as horses.
Purified Structured Silver, Purified Structured water, pH buffer system™. Contains no artificial flavors, preservatives, or additives.


Formulated with Structured Water
Powerful 35ppm concentration
Charged to 910 Terahertz Frequency
pH Balanced 7.4 Alkaline
99.99% Pure Silver
Smallest Particle Size
Anti-Fungal, Anti-Bacterial
Hot Spots
Bug Bites
Ear Health
Eye Health
Fights Yeast
Dental Health
Wound Healing
When you spend $125 CAD or more on our products, you'll qualify for free shipping, making it even easier to bring our quality pet care and wellness items right to your doorstep.

We're confident that you and your pets will love our offerings. That's why we proudly stand by our commitment to your satisfaction. With our 30-day money-back guarantee, you can shop with confidence, knowing that you have the flexibility to return any item that doesn't meet your expectations. We're here to ensure that your shopping experience is worry-free, and that you and your pets are delighted with your Silver4Wellness purchases.
Structured Silver FAQ
Will Silver Fall Out of Solution?
Historically, one of the concerns with silver products was that the silver molecules could fall out of suspension and settle to the bottom of the bottle. This is concerning because if the silver molecules fall out of suspension in the bottle, they could also fall out of suspension in the body.
The solution to this problem is bonding silver molecules to structured water at a specific energetic frequency that will not separate or settle to the bottom of the bottle. Silver4Wellness Structured Silver for Pets will not metabolize or build up in the body.
What is Structured Water?
We depend on water for every bodily function and, ultimately, for survival. Researchers find that structured water is better absorbed by our cells than purified or distilled water. Structured water also creates an aerobic positive environment through free stable oxygen, which promotes healthy bacteria and negates bad bacteria.
Structured Water is water that is purified vibrationally to neutralize toxins. Water in nature is also naturally structured. Some potential benefits of this type of water are better metabolism, DNA strengthening, more energy, and a better ability to hydrate the cells.
Why choose a pH-balanced silver?
Silver4Wellness Structured Silver for Pets is the first silver that is actually pH balanced to an Alkalinity level of 7.4 or higher.

The body functions best in an alkaline state, and many studies show that bad bacteria and yeast cannot flourish when the body is alkaline, as opposed to being in an acidic state.