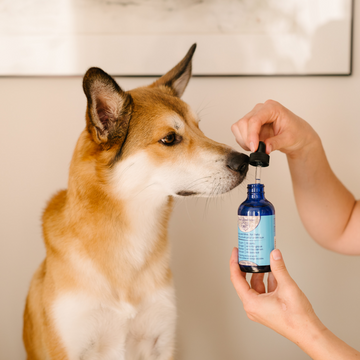 Empowering Pet Wellness with Structured Silver
Our profound love of animals has inspired us to make a difference. Having personally dealt with pet illness, we set out to find a natural solution to everyday pet ailments. Our search led us to our line of Structured Silver Products for Pets.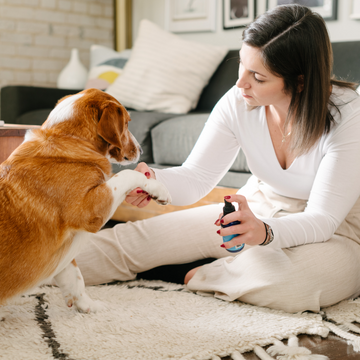 Unveiling the Healing Potential
We hope to help guide you and your pets toward healing with our natural and gentle products. Our goal is to spread awareness of the astounding benefits of Structured Silver and the importance of healthy living here in Canada and around the world. Our gentle products are made with the highest quality ingredients to assist your pets in achieving health. We are always here to help!
Meghan, Ragnar and Ikaris 
Customers for Life!
"Silver4Wellness products have become an indispensable part of our pet care routine. The gel worked wonders for my German Shepherd's skin issues, from bug bites to hotspots, ensuring quick healing with no infections. I trust it so much that it's replaced all other antibacterial ointments in our first aid kit. The Silver4Wellness drops have been our go-to for various ailments, from eye and ear issues to kennel cough, offering a natural and effective solution. These products truly saved us, and we're customers for life!"
Lyne, Khloe & Roman Cormier 
A Lifesaver for My Fur Kids and Family
"I discovered your products at a pet fundraiser back in 2018, and ever since, I have not gone a day without having it in my household. Silver4Wellness has been our go-to for my two white boxers, Roman and Khloe. Whether it's treating allergies, cuts, scrapes, rashes, or even more serious issues like kennel cough, your products have consistently delivered outstanding results. From ear and paw yeast problems to beach-related injuries, Silver4Wellness has consistently been a lifesaver for my pets and my family. I add the liquid to our diffusers, water, and even my own drinks to boost our overall immune systems. I can't thank you enough; your products and company have always gone above and beyond, and I am truly grateful."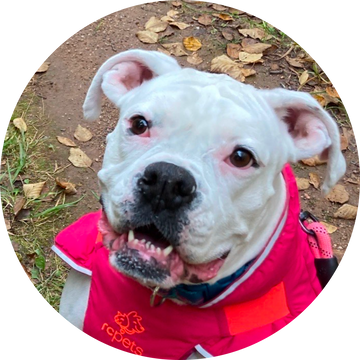 Our Go-To for Allergies, Infections, and Injuries
"My dog is 4 years old, and for the last 3 years of his life, I've been using silver to treat his allergies, infections, and injuries. We first heard about Silver4Wellness when my dog had little bumps on his chin when he was a puppy. The silver helped relieve those bumps, which often got red and bloody, but as soon as the silver was applied, the relief was instant, and within days the bumps were drastically reduced. Over the course of the years, Goon has sustained many injuries, all of which I treated with silver. From a slice in his paw pad to losing a nail, silver has been our go-to. It works like magic. I like it because it's safe and only has natural ingredients that help boost the body's natural ability to heal. My dog likes it because it helps him get back to feeling like his normal self again."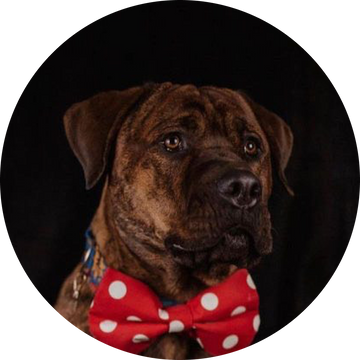 My Go To!
"I use my silver gel for just about everything! Regular bumps and scratches, to ear care, to rashes, silver gel helps my pup heal!
Not only is the product great, but the customer service at silver4wellness is exceptional! The team genuinely cares about my dog and her needs, and answers all of my odd questions (even outside of business hours) to help me give my pup the best care. I genuinely appreciate all of the care and support silver4wellness has provided to us!"